zaidpub
by Henry Makow
February 4, 2013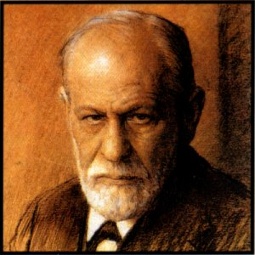 Shlomo Freud, a member of the Illuminati Bnai Brith, played a key role in mankind's induction into the Cabala sex cult. Psychiatry may have a subversive hidden agenda; hardly a surprise given its origins. 
Freud declined an invitation to travel saying, "a wealthy woman client might get well during my absence."
"My mood depends very much on my earnings. Money is laughing gas for me."


Sigmund Shlomo Freud's
career illustrates how a satanic cult, the Illuminati, cast its morbid spell over humanity.
The Illuminati sprung out of the Sabbatean Jewish heresy of the 17th century.
Sigmund Freud (1856-1939) was a Sabbatean who sold his perverted satanist beliefs to the world in the guise of science and medicine. The Illuminati-controlled media and education system hailed him as a great prophet.
The Sabbateans were a sex cult that indulged in every sexual perversion…
View original post 3,994 more words