Desertpeace
Image 'Copyleft' by Carlos Latuff
*
What did she expect us to do??
*
Scarlett Johansson under fire for supporting Israeli SodaStream
Actress will appear in soda pop-making gadget's Super Bowl commercial, as BDS supporters cry for boycott is muted by product's unique success
Adi Gold
*
Just moments after actress Scarlett Johansson became the ambassador of Israeli company SodaStream, the celebrity was already being criticized for supporting a business that operates in the West Bank.
Five years ago the Israeli carbonated drink company made its way to the US market, and Americans have since fallen in love with the soda pop-making gadget. But the product's success has been overshadowed by a political cloud, which is threatening the Israeli business's achievements and its spokeswoman.
*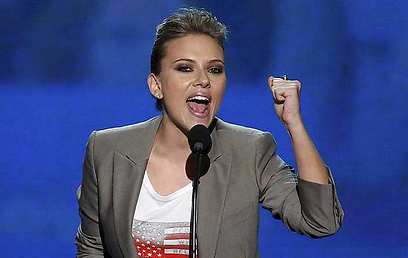 Scarlett Johansson (Photo: Reuters)
"While she's openly gunning for former Secretary of State Hillary Clinton for 2016, Johansson would do well to realize…
View original post 285 more words